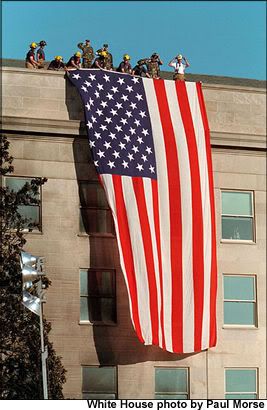 Seven years ago today... the world as we knew it changed FOREVER! Terrorists attacked our country and took TOO MANY lives in the process.

Please take a moment today to reflect on how our lives have changed and remember those who lost their lives. The innocent people trapped in buildings, the courageous fireman and police who were doing what they loved, trying to save people.

NEVER FORGET!!!!! Please fly an American Flag today to remember those who lost their lives that fateful day.... and for those who continue to fight for our FREEDOM every day!!!!!

Peace, love and freedom.........

What were you doing on 9/11? How did you hear of the news of the attacks?
Please share your stories....